What we do
FRIGE is a pioneer and leader in providing world class diagnostic and counselling services, conducting cutting edge traslational research and training the next generation of scientists and clinicians. Our three-pronged approach ensures that the highest quality healthcare is provided to every patient that walks through our door.
Diagnostics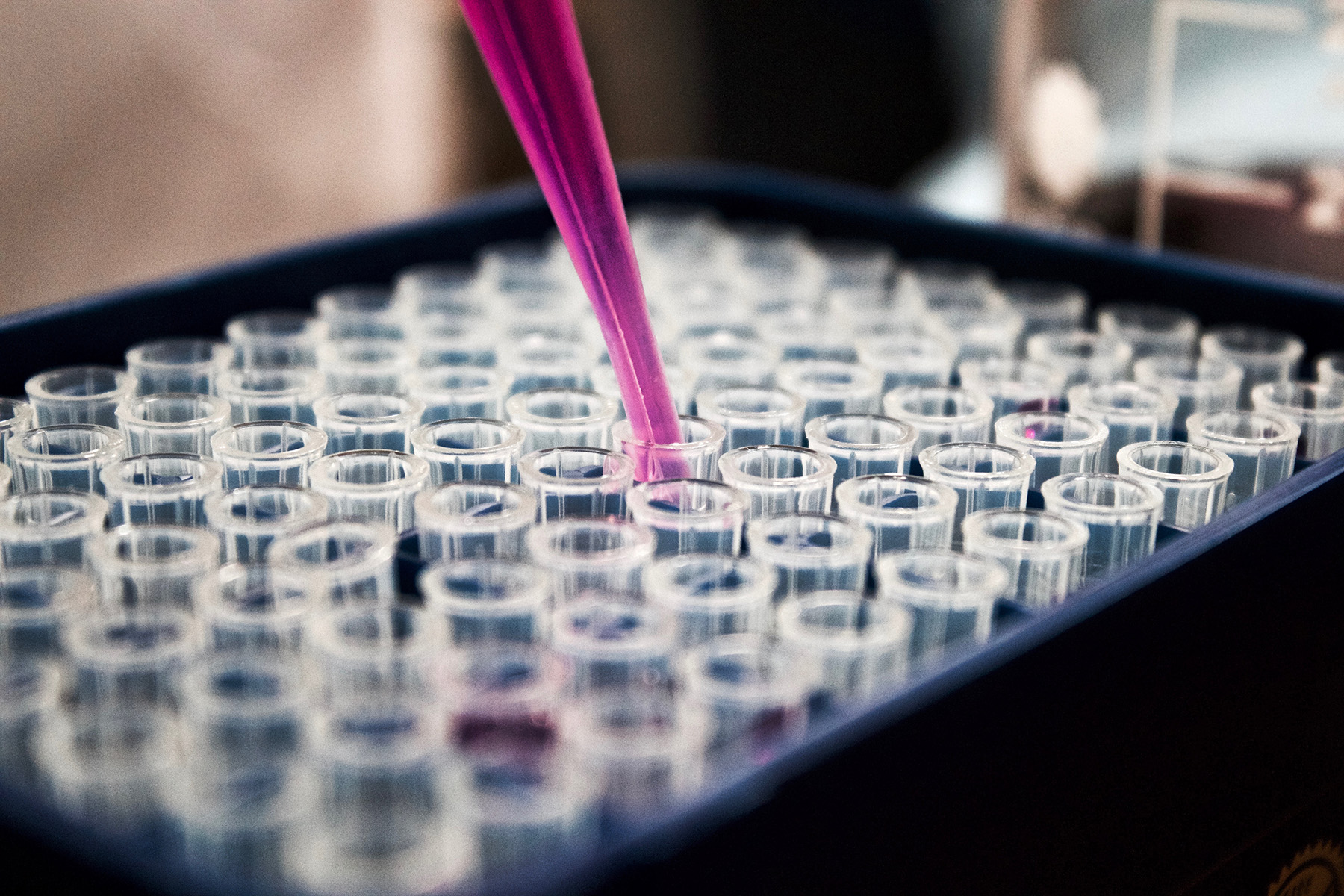 Genetics, endocrine and pathology diagnostic test provides information on why a patient is suffering from a given disease.
Genetic and pathology diagnostic test provides information on why a patient is suffering from a given disease. At FRIGE, we pride oursleves in providing a world class diagnostic service in genetics, endocrinology and pathology since 25 years. Our diagnostic test process are certified by ISO 9001:2015 and ERNDIM, the highest quality certification a diagnostic firm can obtain.
Our test suite is divided in 5 domains:
Cytogenetics
Molecular Genetics
Biochemical Genetics
Advanced Genomic Technologies
Pathology
With over 400 tests on offer, we have the largest suite of genetic and pathology tests in India that are available at an affordable price.
Genetic counselling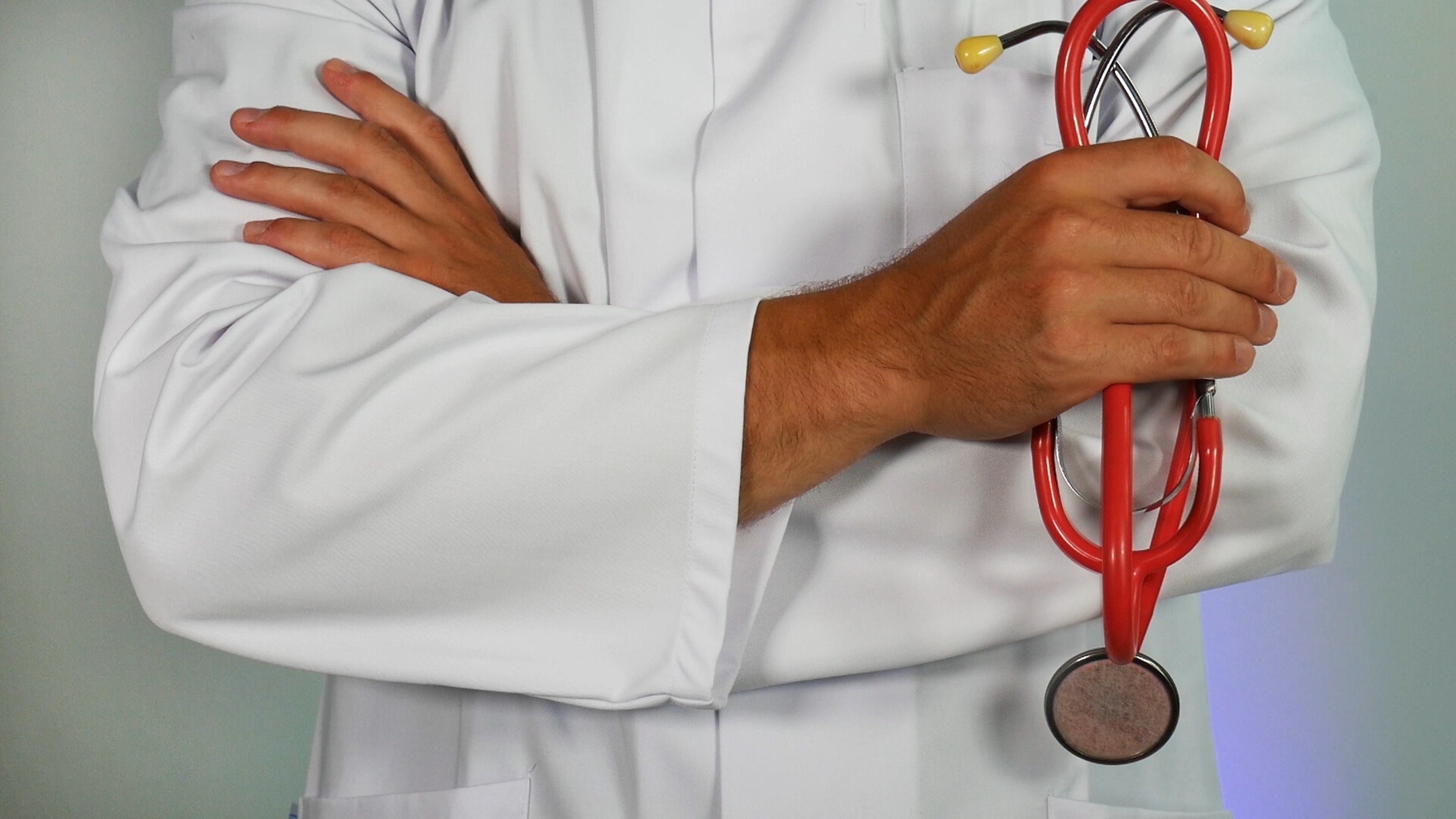 Genetic counselling is an informed discussion involving educating patients and their family members about cause, occurrence, diagnosis, recurrence and prevention of a genetic disorder in the family.
Genetic counselling is carried out by genetics' experts who have an in-depth knowledge of various genetic tests that are available and have expertise in providing clinical support. Genetic counselling session involves the following:
Discussion of the genetic basis of patient's clinical disorder and family's clinical history
Availability of appropriate genetic tests for diagnosis
Treatment options, recurrence risk and family planning
Genetic counselling is recommended to patients facing one or more of the following situations:
Family history of a known genetic condition or birth defects
Consanguineous couples
General concern of would be parents about their child's wellbeing
Bad obstetric history or multiple pregnancy loss
Death of a child with known/ unknown genetic condition
Prenatal ultrasound or marker screening suggestive of a genetic disease in the foetus
Child with dysmosphism, development delay or intellectual disability
Acquired genetic conditions (eg. cancer)
We provide both pre- and post-test counselling sessions. To know more or book an appointment, contact us.
Research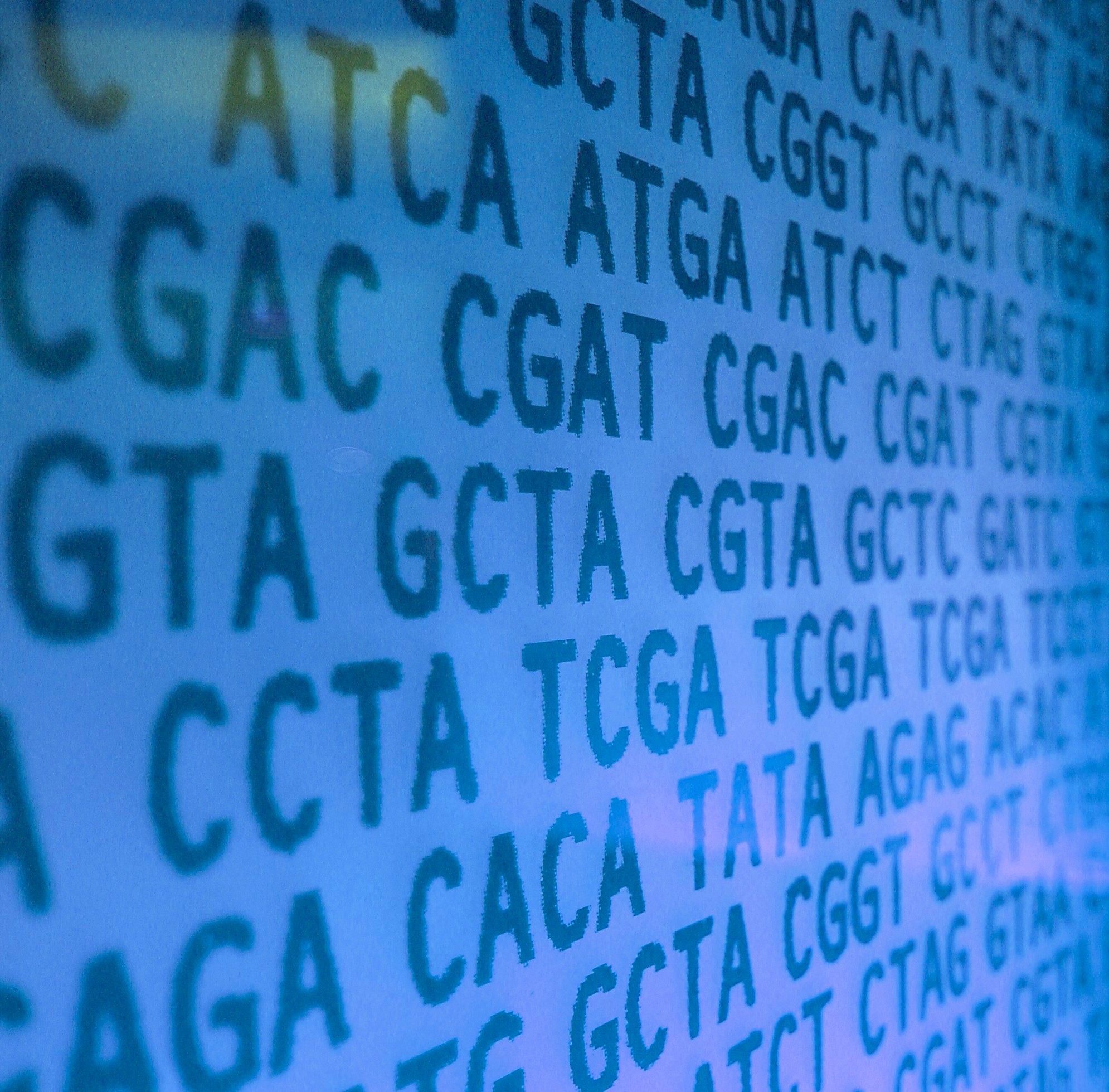 Our translation research ethos is to unravel basic biological processes, address biotechnological challenges and generating knowledge to improve human health in low-middle income countries.
We have a vibrant team of junior and senior research fellows, lab technicians and bioinformaticians with an expertise in molecular genetics and computational biology. They work closely with the clinicians, genetic counsellors and diagnostics team to tackle some of the most challenging biotechnological barriers that are faced by low-middle income countries, such as India.
Our current research interests span following domains/ diseases:
India's first biobank for lysosomal storage disorders (Funded by Department of Biotechnology)
Role of de novo mutations and discovery of novel genes in infertile males in India (Funded by Gujarat State Biotechnology Mission)
Genetic architecture of male infertility in India (Funded by Indian Council for Medical Research)
Detection and delineation of the role of complex structural variants using Oxford Nanopore based long read sequencing technology in non-syndromic autism spectrum disorder (Funded by Gujarat State Biotechnology Mission)
ICMR's Rare Disease Registry (Funded by Indian Council for Medical Research)
We are curious, ambitious and collaborative. We use state-of-the-art technologies, spanning:
Microarray
Next generation sequencing (including Illumina SBS and Oxford Nanopore technology)
Sanger sequencing
Cell culture
Data science
To date, we have published over 130 peer-reviewed publications and 2 books. We have also obtained patents on diagnostic tests that are used to diagnose I-cell disease and microsatellite instability in colorectal cancer. Click here to see past publications of Dr. Jayesh Sheth, Dr. Frenny Sheth and Dr. Harsh Sheth.
Our translational research is carried out in collaboration with national and international collaborators.
If you would like to know more or collaborate on one or more research themes, contact us.
Public engagement
Communication of latest scientific and technological developments to clinicians and public at large is at the heart of FRIGE's philosophy.
Each year, FRIGE organises a series of hands-on workshops, seminars and conferences in close collaboration with local, national and international agencies working on disseminating knowledge on rare genetic diseases.
Yearly highlight of our public engagement activity takes place on Rare Disease Day in February, where FRIGE organises a 1-day conference on diagnosis, screening, treatment and prevention of rare genetic disorders in Ahmedabad, India.
For more information on current and past public engagement events, click here.
Scientists, whether we like it or not, have a duty to shout about our research - and not just in the echo chambers of twitter or science conferences.

Peter Bickerton
Training, internships and dissertation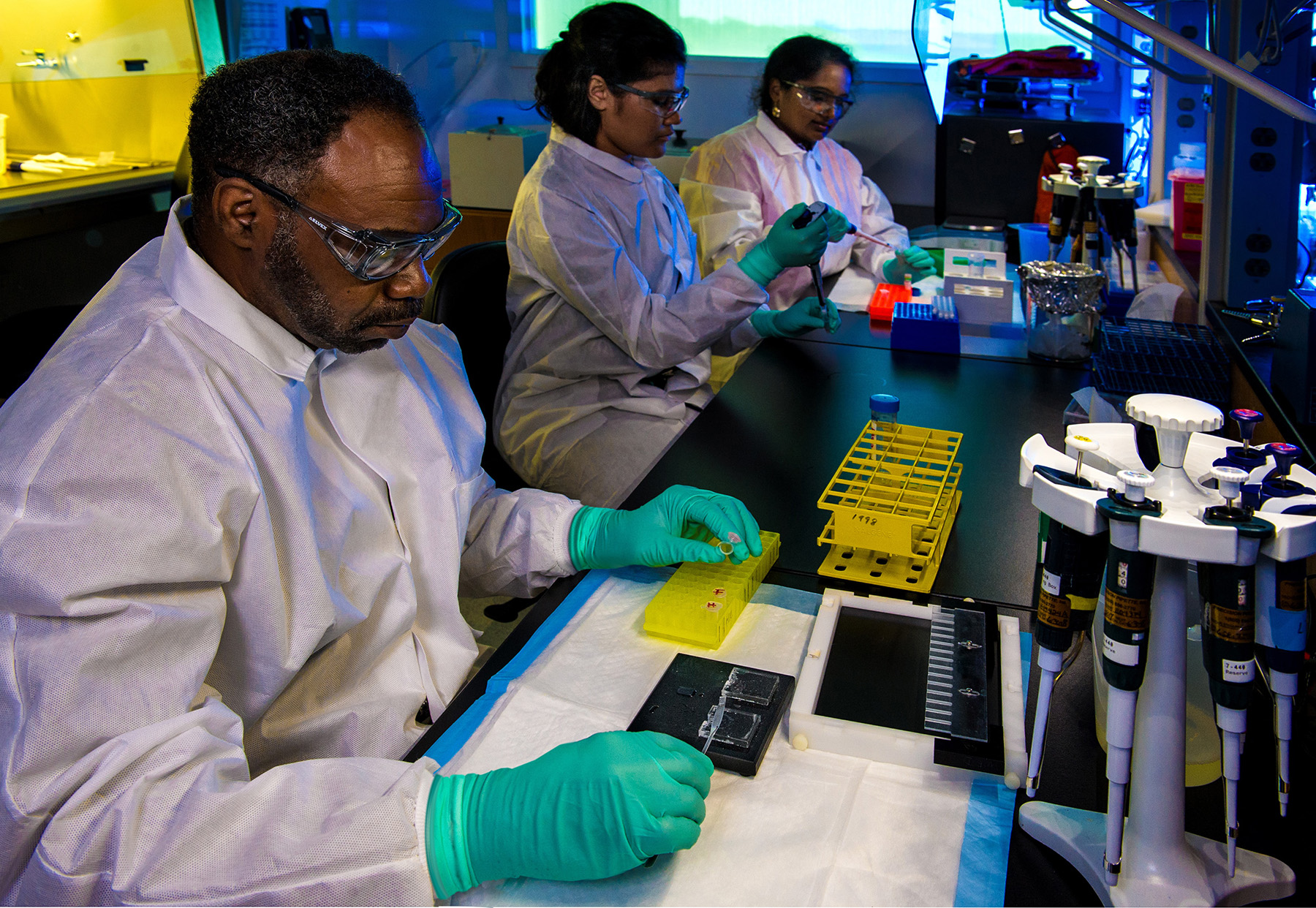 We have designed a set of unique educational and training opportunities in effort to bring together talented and intellectual students in order to bridge the gap between classrooms and real world.
The uniquely designed training offers exposure in the area of clinical genomics, sequencing and genetic counselling. This training is aimed at young professionals (with BSc / MSc / MRes / PhD / MBBS / MD degrees) in biotechnology or medicine who want to learn about clinical genomics in the era of high-throughput genomic technologies. The training is based on the teaching experinece established by FRIGE over past 25 years.
This laboratory-based training will provide a comprehensive overview of the theory and practical laboratory skills required for cytogenetics, FISH, microarray, Sanger sequencing, NGS, bioinformatics and genetic counselling. Training program includes following topics:
Cell culture and karyotyping
FISH and microarray preparation and analysis
Sanger sequencing workflow
Introduction to NGS
Bioinformatics and statistics
Genetic counselling
Training program is designed to inculcate self-directed outcome-based learning through a pedagogic teaching approach. Furthermore, formal lectures and one-to-one discussions are employed to simulate a real-world working environment.
Training duration is offered in 3 varieties:
1 month- for a theoretical and practical overview of cytogenetics, molecular genetics and biochemical genetics. This is perfect for those who want to brush up on the latest genetic technologies.
4 months- this hands-on-training is part of FRIGE-GSBTM Finishing School Training which covers all aspects of genetics, genomics and counselling. This is ideal for those who want to gain an in-depth theoretical and practical knowledge. Also, this is ideally suited for an M.Sc. dissertation program whereby a dissertation project will provided and a short thesis will be written at the end of the training program.
Diploma certificate- this 6 months certificate course is suited for clinicians with MBBS or MD degree who would like to obtain an indepth knowledge and hand-on-training in all aspects of clinical and translational genetics.
To apply for the training program, fill out the online form here.
Application for 1 and 4 months internship batch starting from 2nd January 2023 is now open.
PhD studentships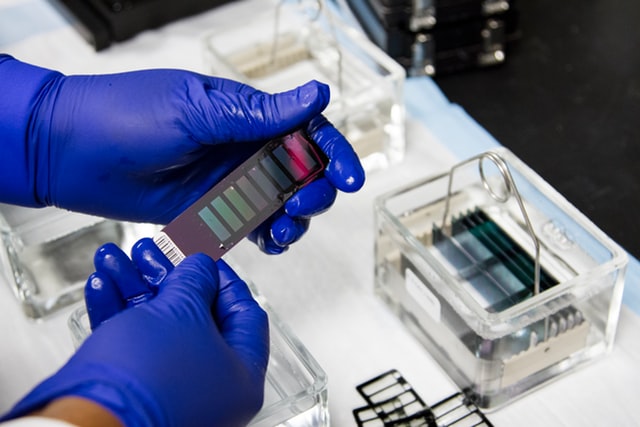 There is no higher echelon in science than the doctorate of philosophy (Ph.D.)
We offer highly competitive and sort after Ph.D. studentships to those exceptional individuals who have been able to demonstrate their ability to solve complex problems with a creative approach.
Our Ph.D. studentship is recognised by Maharaja Sayajirao University, Baroda, India and CHARUSAT University, Changa, India. It is conducted jointly by FRIGE and the university.

We offer studentship in research projects encompassing one or more of the following:
Rare disease diagnostic techniques
Novel high-throughput sequencing based technology development
Disease epidemiology
High-throughput bioinformatics and computational biology
You can find our ongoing research here for more information.
Interviewing is a crucial part of our selection process. As we get to know you better, you will get the chance to know the institute better too. Successful applicants tend to:
Demonstrate intellectual curiosity
Communicate clearly and concisely
Analyse problems rigorously
Welcomes collaboration
Hold themselves and others to high standards
Have successfully cleared NEET/ GATE/ M.S. University entrance exam
If you think you have these qualities, apply here!