FRIGE - GSBTM Finishing School (Summer Edition)
Genetics is currently going through a rapid expansion in its suite of techniques and technologies. Understanding these technologies and utilising them in clinical research and diagnostic settings is key for their robust implementation in clinics.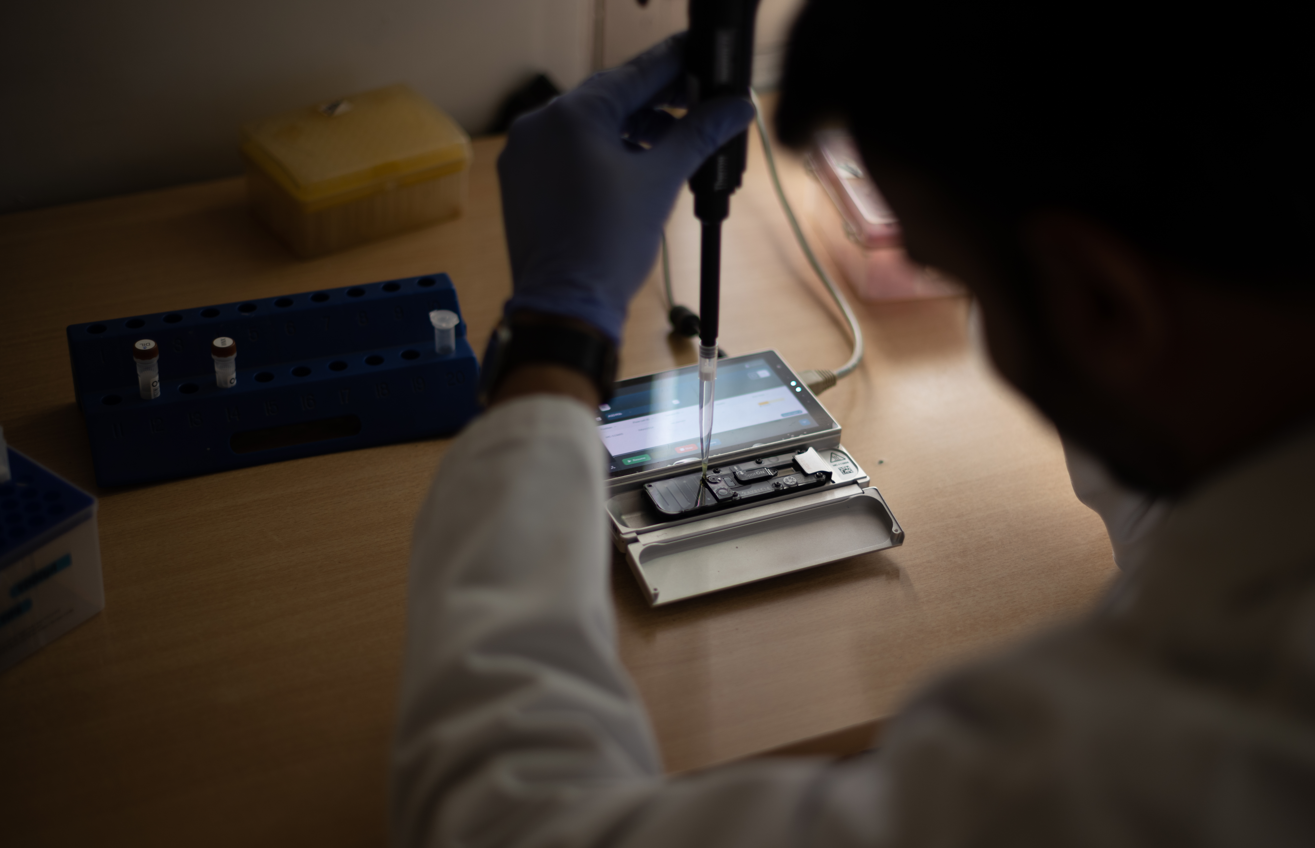 Together with the Gujarat State Biotech Mission, we have developed an advanced course called FRIGE-GSBTM Finishing School that covers the theoretical and practical aspects of genetics and its associated technologies.
In the 8th edition of the one of a kind hands-on course in India, young professionals in research, clinical and medical genetics who want to learn about clinical genomics in the era of high-throughput genomic technologies will gain benefit from attending the course. It is based on over 2 decades of teaching experience established at FRIGE and GSBTM.
Designed for young clinicians, clinical lab specialists (in training) and graduate students, this lab based training course will provide a comprehensive overview of the theory and practical lab skills required for cytogenetics, FISH, microarray, Sanger sequencing, NGS, bioinformatics and genetic counselling.
Programme includes:
Cell culture and karyotyping
FISH and microarray preparation and analysis
Sanger sequencing workflow
Introduction to NGS
Bioinformatics and statistics
Genetic counselling
Course instructors:
Dr. Jayesh Sheth
Dr. Frenny Sheth
Dr. Harsh Sheth
Course duration: 4 months, full time. Course will begin from Monday 5th June 2023.
Course venue: FRIGE's Institute of Human Genetics, FRIGE House, Jodhpur Village Road, Satellite, Ahmedabad, Gujarat, India- 380015
Course benefits: Our graduates have had a 100% success rate in securing a job or pursuing higher education!
Apply: Please fill out the application form via this link.
Application portal is now open for applications.
For queries regarding the course, contact the course co-ordinator Dr. Harsh Sheth at harsh.sheth@frige.co.in or +91 (0) 79-26921414/ 1415
Refund policy: Applicants are eligible for the following refund policy:
Cancellation before 2 weeks of course's start date: 100% refund
Cancellation on the day of the course start date: 25% refund
Cancellation after the course has started: No refund